July 9, 2018, 12:32 PM EDT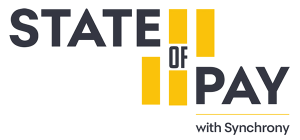 The Cutting Edge of Customer Experience is…Apps?
The transformative technology of the next ten years is the same technology that transformed the last ten years: Apps.

The retail world has been enthralled with the explosive growth of two new technologies: Voice and artificial intelligence (AI). While their value is undeniable, mobile apps, the technology we were all excited about ten years ago, are a mainstay and among the most valuable resources in a retailer's toolbox.

In the past two years, mobile app downloads have surged by 60 percent globally, according to an App Annie study. Further, consumer spending for apps now accounts for a phenomenal $82 billion globally — and is expected to nearly double again by 2022.

Apps, more than ever, are a core technology for retailers and a main touchpoint for consumers. They're fast, friendly, convenient and, unlike one-dimensional channels, they're extremely versatile. That hallmark trait also suggests apps will continue to be a dominant player in the foreseeable future, as emerging tech like augmented and virtual reality (VR) — which leverage apps as their primary user interface — become mainstream. Already, U.S. smartphone users spend 88 percent of their time using native apps versus a web browser. And App Annie reports a 30 percent increase in sessions per user for retail apps during two years of study — not only are there more individuals using retail apps, but engagement levels per person are also on the rise.

As mobile apps become even more versatile, shoppers' reliance on them will strengthen. For retailers, this means more opportunities to drive growth.
Mobile apps add yet another layer of convenience, making transactions edge ever closer to friction-free perfection.
A better customer experience
Mobile apps smooth out many of the alienating legacy friction points once associated with transactions. Enabled by robust backend systems and security features, ubiquitous internet and the cloud, today's mobile apps allow a shopper to download and log into an app just one time and instantly begin shopping — their identity, purchase history, payment credentials, loyalty status, shipping info, all synced in an instant. Consumers are rewarding that convenience: 67 percent of the age 15-plus population of the U.S. has downloaded a retail app, and the average adult has installed at least four on their phone — double from a year prior, according to the 2018 Synchrony Digital Study.

The smartphone is an unparalleled convergence device, and mobile apps add yet another layer of convenience, edging transactions ever closer to friction-free perfection. Many of the leading mobile apps incorporate payment technology that allows customers to apply for credit, service their account and make payments — all contained within the native app experience. The 2018 Synchrony Digital Study found that more than half of consumers reported that they would be likely to use a retailer's mobile app more frequently if their most desired features were included.

Apps have also enabled shopper autonomy. Ninety-five percent of shoppers simply want to be left alone by sales associates, according to a recent HRC Retail Advisory survey. That helps explain the growing popularity of self-checkout services via mobile apps. The speed of mobile transactions is also hard to compete against in the physical world. Nearly a third of shoppers downloaded mobile apps for the ability to buy the products they want faster, per Synchrony's 2018 Digital Study. Savvy retailers with physical locations are addressing this desire by deploying mobile app-boosted solutions, such as instant in-store pickup.
30 percent of respondents to a Synchrony survey said they downloaded mobile apps for the ability to buy the products they want faster.
Driving customer engagement and rewarding loyalty
Digital natives rely on mobile apps along with AI to enable new ways to discover products and search. Shoppers can now, in some cases, snap photos of individual products using their phone and receive specific product information or suggestions for similar items.

Apps also supercharge what's possible with customer experience and loyalty. Two-thirds of mobile app users access them for discounts and special offers, per Synchrony. But a well-designed app also encourages engagement, providing richer, more useful data that allows retailers to better personalize their customers' experience and earn their loyalty.

OfferUp, a localized sales marketplace, has designed its mobile-first platform specifically to spark engagement by enabling product discovery through a vertical feed of relevant photos (called "captivated browsing"). The result, says CEO Nick Huzar, is that users go into the app about three times a day, every other day, and spend an impressive 20 minutes per session on average — unusually high engagement typically only found on addictive social network apps.

Because mobile apps are a trove of customer data, they can enable highly personalized and customized interactions. One major hotel chain leverages mobile tech to surprise and delight loyal customers by geo-fencing its high-end properties. It then uses app data to generate highly personalized offers and perks to individual customers in real time.

With permissioned access to data such as a shopper's current and historic location, coupled with multiple streams of loyalty-based data, mobile apps provide retailers the ability to offer highly customized experiences in ways that simply aren't possible by any other channel.
With a new generation of smartphone-based technologies coming online, mobile apps are poised to remain highly relevant for the foreseeable future.
What's next for apps
With a new generation of smartphone-based technologies coming online, such as augmented reality, VR and some forms of AI, mobile apps are poised to remain highly relevant for the foreseeable future.

Augmented reality, which relies on using a smartphone and a mobile app as a viewer, has been deployed to capture the imaginations of shoppers while also serving a functional purpose. For instance, several home furnishings retailers have released augmented reality-based features in their mobile apps, enabling shoppers to see a hyper-realistic vision of what furniture will look like in their own homes ahead of purchasing. A number of sneaker companies allow augmented reality-based try-ons of the coolest new shoes, and one fast-fashion brand recently debuted an augmented reality-based promotion in which shoppers could hold their phone up to a window display and see the mannequins come alive on-screen to demo the season's newest looks.

App options available to retailers are growing quickly. At the recent Collision conference in New Orleans, a vast lineup of startups presented AI-infused tech offering a glimpse of what's arriving soon:
Yroo: provides an AI-based discovery/offers engine
Ignico: offers rewards and loyalty automation as well as gamification tools
Kustomer: provides data and engagement automation.
Success often depends on where and how a retailer can engage with customers — and make the transaction as easy as possible. While leveraging apps to their fullest potential is no easy task, they are paving the way to a frictionless future, where retailers can engage with customers anywhere, anytime, instantly.
LEARN MORE FROM STATE OF PAY
Synchrony Disclosure: This content is subject to change without notice and offered for informational use only. You are urged to consult with your individual business, financial, legal, tax and/or other advisors with respect to any information presented. Synchrony and any of its affiliates (collectively, "Synchrony") makes no representations or warranties regarding this content and accept no liability for any loss or harm arising from the use of the information provided. All statements and opinions in this article are the sole opinions of the interviewee. Your receipt of this material constitutes your acceptance of these terms and conditions.