February 9, 2023, 5:00 PM EST
Synchrony Employees Take Polar Plunge for Charity
Freezing for a Reason
STAMFORD, CONN. – February 9, 2023 –
Synchrony
(NYSE: SYF), a premier consumer financial services company, began 2023 with a big splash with its eighth annual "Doubles Dive." More than 160 employees, including
Brian Doubles
, President and CEO of Synchrony, participated in the event on February 9, plunging into the chilly waters of the Long Island Sound to raise money for charity. The water temperature for the day was hovering around 39.4 degrees.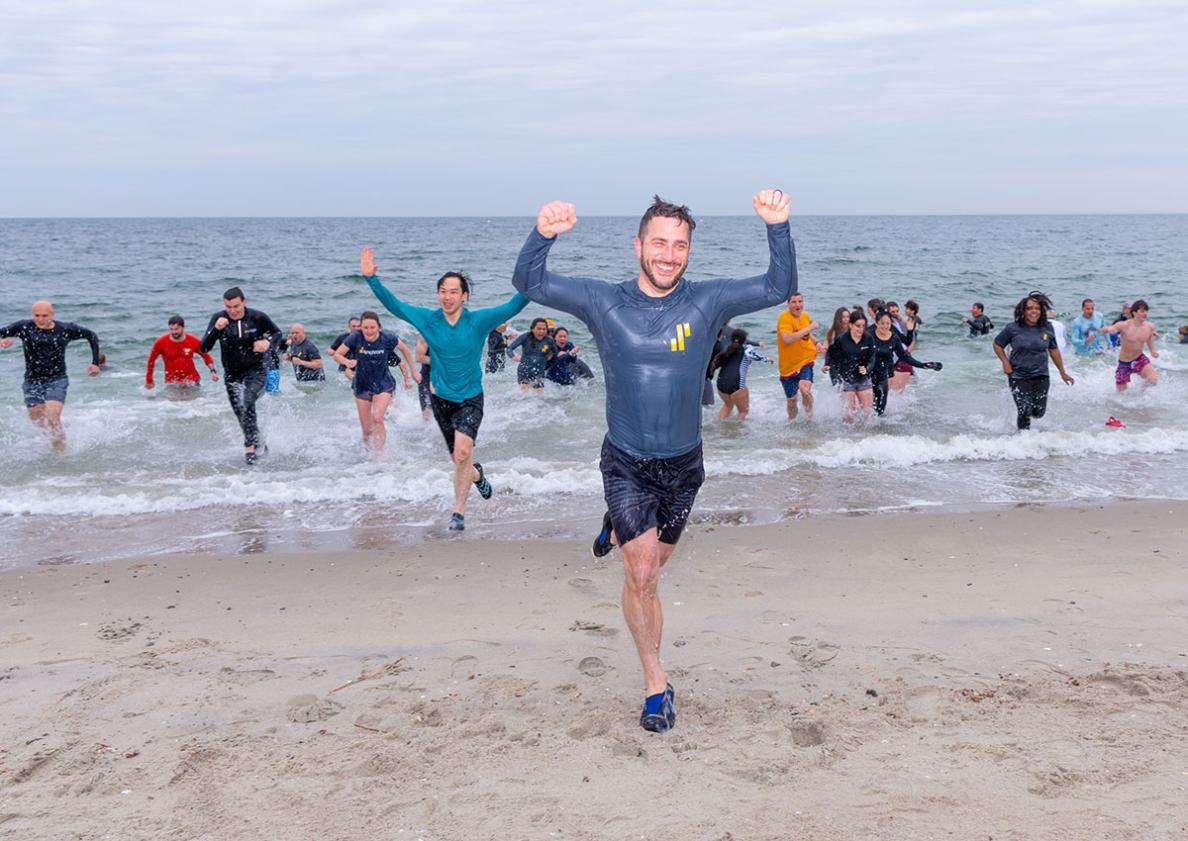 Synchrony employees take polar plunge for charity. Pictured is Synchrony employee Jeff Silverman, based in Stamford (centered). (Photo credit: Anthony Collins/Synchrony)
The event, which was started by Doubles in 2015, has grown companywide, with employees taking part through diving, donating or participating in an Ice Bucket Challenge. The funds raised from the Connecticut event will go toward Westport-based nonprofit
SeriousFun Children's Network
, a global community of 30 camps and programs providing free life-changing experiences to children living with serious illnesses and their families.
Clea Newman, a SeriousFun Ambassador and daughter of late actor and philanthropist Paul Newman, Jennifer Tooker, First Selectwoman of Westport and Andrea Moore, Second Selectwoman of Westport attended the event in support of this mission. This year, Synchrony and its employees have raised and matched more than $180,000 to the nonprofit and have collectively raised more than $1 million since 2016 to various charities.
Media Contact: