October 16, 2020, 9:40 AM EDT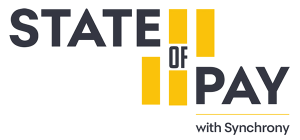 Technology + Humanity: Keys to the Future of Customer Service
Read time: 5 minutes
In Q2 of 2020, while Coronavirus was on the rise, U.S. customers shifted their shopping habits to digital and social commerce channels — up 37 percent, from the first quarter of the year — armed with the same expectations for excellent customer service that they demand in physical stores. — armed with the 1 same expectations for excellent customer service that they demand in physical stores. That poses big challenges for businesses, which need to provide a seamless digital experience no matter what device a customer uses, without losing the human touch essential to building long-term consumer relationships. We reached out to several experts, including small-business owners, to break down how companies can combine the latest technologies with a hefty dose of humanity to be fully responsive to their customers along the purchase journey.
We brought together experts (virtually, of course) with diverse business backgrounds to get their input on how bringing technology and humanity together is a key to personalized commerce success: Ambika Singh , C.E.O. of the A.I.-driven "wardrobe-as-a-service" company Armoire; Lenny Siers , owner of Ben Franklin Plumbing and Mister Sparky Electrical Franchise; and Ketan Majmudar , SVP, Enterprise Servicing at Synchrony.
1 "Census Says eCommerce Sales Grew 44 Pct YOY," PYMNTS.com, August, 18 2020

Q&As:
Q1: How has customer service evolved over the years and what forces have contributed to these changes?
Ambika Singh (Armoire): When we started Armoire four years ago, we were a digitally native brand. On day one, I sold a subscription to my friend through text message, and she paid through a peer-to-peer payment service. But while the delivery mechanism may have shifted to digital, the core of good customer service remains the same as when people bought from their local shop. It's still about giving the customer what they want and need. At Armoire, we're still trying to build customer relationships that deliver joy. That means creating a lack of friction, clear expectations and trust.
Lenny Siers (Ben Franklin Plumbing and Mister Sparky Electrical Franchise): The biggest shift in customer service over the past two decades has been from manual to digital and automation. For small businesses, the online digital revolution has been heavily influenced by other tech-focused organizations. This is about advancements in technology and also about businesses adopting technologies because consumers demand it. This trend has expanded tenfold in the last couple of years and even more this year, just because of the effects of the pandemic.
Ketan Majmudar (Synchrony): Historically, customer service at financial institutions was driven by call centers and written correspondence. But that has drastically changed with the proliferation of big technology companies and apps that cater to a consumer need such as Waze; online check-in at airports; musical services such as Spotify and voice-activated options including Siri and Alexa. This massive consumer shift is, at the core, about wanting a simple, personal user experience.
Q2: How do you combine some of those technological advances with a personal touch?
Majmudar: The key to successful customer service is creating a seamless transition from one channel to another. A shopper might start off on their mobile phone, for instance, or on the laptop or iPad. Perhaps the shopper is trying to get something resolved through chat or email. If the case is more challenging, the shopper might have to pick up the phone. It would be nice, for instance, to simply click a button that calls a representative, rather than going through a messy menu. It would also be nice if the agent had a heads-up about what you want so you don't have to run through the last 10 minutes of what you were trying to do. That technologically enabled human touch can be a delight to customers.
Siers: It goes back to basics: understanding your customers and how they want to communicate. We respond to our consumers in the ways that work best for them. That means offering choices, including chat, text, email, phone or web-based options. Some people won't respond to a phone call, but they'll respond right away to a confirmation text.
Q3: How has the real-time responsiveness and A.I. changed the type of interactions businesses can have with their customers?
Singh: A.I. and machine learning allow us to build the kind of customer relationship that used to exist on a much smaller scale in previous decades. For example, thanks to A.I., and the trust of our customers, we can gather data and understand that when you rented these gray pants, you didn't like the fit. Then, in turn, we can make better recommendations in the future. However, these technologies can't help with exceptional-use cases. A.I. can't understand a sudden shift, such as a customer who is now a postpartum mom and wants something gentle for her healing body. We always offer a way to reach a human stylist to talk to, be it through chat, text, email or phone.
Majmudar: Here's a small example: Let's say a customer always calls by phone to pay with a debit card. Now, thanks to A.I., we can automatically say, "Are you calling to make a payment with your debit card ending in 4530?" Suddenly, the whole process is easier and more seamless.
Q4. W hat are the steps small businesses can make to improve customer service?
Siers: I think building a bigger, better, stronger relationship with your third-party vendors is essential to enhancing the customer experience. Customer service is a team effort, from the manufacturer of the equipment to the wholesaler that sells it to you, to the solution that helps finance it and eventually the banks that handle all financial transactions.
Singh: Make sure your business elevates the value of customer service. For example, at our company the leadership team pores over the customer service report every week. Don't treat customer service as a cost center, but as the biggest input you have on what your product roadmap looks like and where you should be investing.
Q5: How has customer service changed during the Coronavirus?
Siers: Besides a big scramble in the beginning to gather P.P.E. for every truck driver and employee in our offices, we had to make sure we communicated appropriately with customers when delivering our in-home services. Our software system vendor went right to work: We had touchless communication to confirm appointments and authorize financing. Customers could sign confirmations using their devices, not ours. We became accustomed to sending digital pictures and videos of our work to customers who needed to meet remotely.
Singh: We saw customers who really just wanted to talk directly to a person, especially with so many people working at home. We have always offered the option to do a phone call or chat directly with a stylist, but previously those requests were typically for high-end, black-tie styling. Those requests have gone up across the board. We have also had more requests for styling on FaceTime, especially now that our two physical retail stores have closed. We are building very long-term relationships with customers, so the more touchpoints, the better!

Q6: Can you describe an especially helpful customer-service interaction you've had?
Majmudar: I was in the Apple store, purchasing an iPad. Shortly after, I returned and decided to buy a speaker as well, but that credit card transaction was declined. Luckily, the bank called while I was still in the store to flag the unusual pattern of these two large transactions, and I confirmed that they were legitimate. They authorized both payments on the spot. That's an example of how technology can drive a more immediate human response, turning a potentially negative experience into something positive. That level of tech-meets-human is how businesses will continue to succeed beyond the pandemic.
Singh: Personally, I might not feel comfortable asking someone about how clothing fits on certain places on my body. It's a strange, intimate thing to ask someone you don't know. So I've been touched by all the high-empathy companies I've encountered lately that can build those kinds of relationships and make women feel comfortable having more personal conversations. Building comfort level takes time, but it's a key ingredient in responsive customer service.