July 12, 2022, 4:15 AM EDT
Trend or Fad? 5 Questions to Ask So Your Innovation Team Chases the Right Stuff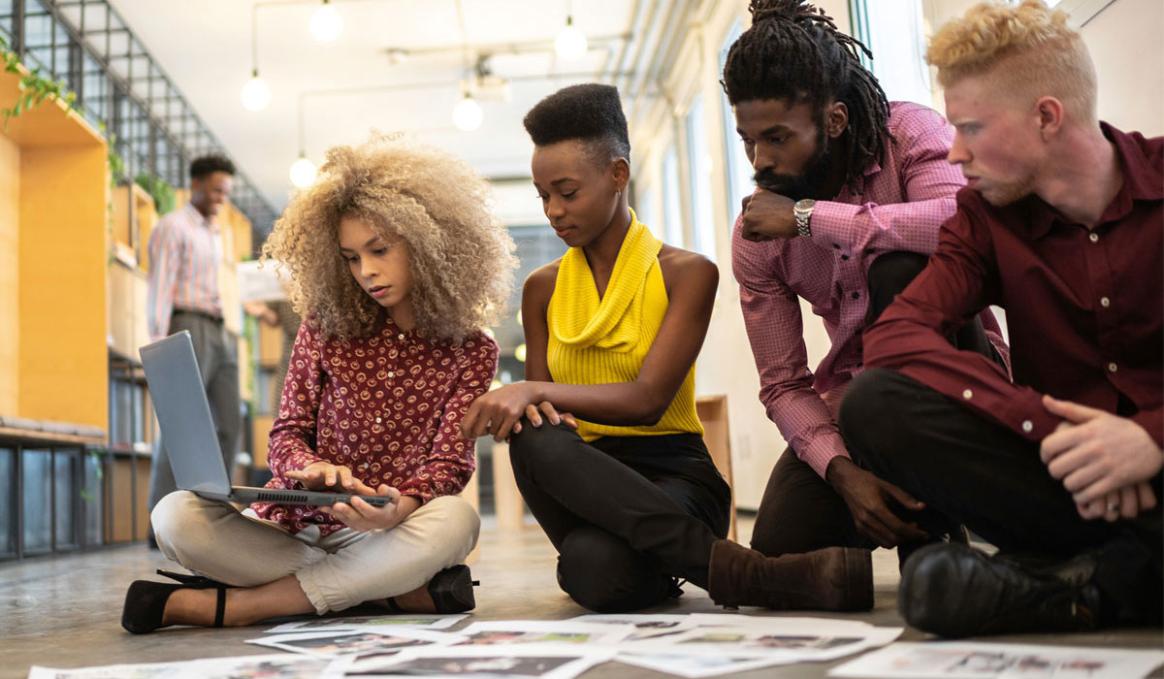 The following article was originally published on Mike Storiale's Medium blog, sharing his personal insights on innovation and teamwork. Mike is Synchrony's VP, Innovation Development and University Partnerships.
Building for the future means taking bets. Thinking about big ideas. Seeing the world through a different lens.
As NHL star and G.O.A.T. Wayne Gretzky once said, you're trying to "skate to where the puck will be."
But in technology innovation, we fall prey to something unique...we're all geeks.
Like, really big geeks. We love this stuff. We would listen to podcasts about it, buy the latest gadgets, and get excited about tomorrow whether it was or job to or not.
And that characteristic means we have a problem...we fall for fads.
Falling for a fad could be a killer for your innovation team. Depending on your budget and scope, you may only have a chance to take a couple of "big swings" each year.
We all talk about failure being an option, but we want to fail for the right reasons. Setting out to identify if the thing you're chasing is a trend or a fad can help establish a foundation for success.
What is the Difference Between a Fad and a Trend?
Before we jump into how your team can be sure you're focusing on a trend, let's define what each term means.
A fad is an intense and widely shared enthusiasm for something, especially one that is short-lived and without basis in the object's qualities (Oxford).
A trend is a general direction in which something is developing or changing (Oxford).
Fads are sometimes part of trends.
Let's take a look at Google Glass.
In 2012 & 2013, the excitement for Google Glass was BIG. Really Big.
And as we watched videos promising us that we would jump out of an airplane while shouting "OK Google, snap a picture", we believed that the next big thing was here.
But it was a fad.
Not the technology. The thing.
If your team had poured money and ideas into Google Glass, you would have found yourself making a hard pivot when the consumer version wasn't able to launch out of Beta (though the enterprise version has had moderate success).
But augmented reality, the underpinning of Google Glass, was a trend.
Over the next 10 years, Google pushed AR hard, integrating elements into smartphones, maps, and dozens of other pilot projects.
Google knew that Glass wasn't the trend, AR was...but how could you?
When my teams are trying to distinguish between a Fad and a Trend, these five questions help us evaluate if we're on the right track.
1. Is it a singular item?
We all remember Beanie Babies, right?
Beanie Babies were a phenomenon. You had to have them. You bought the plastic covers for the tags. You were going to retire from the future value.
But you didn't have to have all sorts of different 8-inch bean-stuffed animals.
They didn't start a trend that changed children's toys, they were the item that everyone wanted. And a single item is more than likely a fad, not a trend.
2. Is it an enabler?
If a singular thing is often a fad, an enabler may have the makings of a trend.
Enablers unlock new possibilities.
Let's look at the future of autonomous driving. Autonomous driving could make it possible for people to live, work, and vacation further away.
It could change the purpose and technology in a vehicle.
It would shift shopping trends.
It may disrupt vehicle ownership.
The list continues.
Enablers make new products possible across multiple applications.
3. Is it crossing boundaries?
Trends transcend industries.
You've heard the buzz about the metaverse? The jury is still out on how meaningful (or long-lasting) the metaverse will be, but the trend is affecting just about every industry.
Hungry? McDonald's is selling in the metaverse.
Need a Bank? Chase has a branch in the metaverse.
New clothes? Nike will get you the latest shoes in the metaverse.
Boundaries are no match for an impactful trend.
4. How Difficult Would it be to Disappear?
Fads are a flash in the pan, but trends will latch on and refuse to let go.
Headless Commerce is a trend shifting the entire retail industry. For the uninitiated, headless commerce is an API-driven retail stack without a "head", or core system.
We can enter a quick thought experiment to see if it's a trend or a fad.
Ask yourself: could those who adopted Headless Commerce quickly reverse course, or does each step forward accelerate it?
Trends will typically accelerate and make the thought of moving backwards seem impossible.
5. Could it survive the Trough of Disillusionment?
Finally, ask yourself if the trend would be able to survive the downturn of the Hype Cycle.
If you're not familiar with the Gartner Hype Cycle, this phase is when many people will start to wonder if the excitement was a fad, and not the trend they thought it was.
Definition: Interest wanes as experiments and implementations fail to deliver. Producers of the technology shake out or fail. Investments continue only if the surviving providers improve their products to the satisfaction of early adopters.
Surviving requires many of the qualities we looked for in earlier points — enablement, crossing boundaries, hooks to lock-in.
While you may not have seen this stage come to pass, exploring what the future may look like will help you identify if it could make it beyond this stage and have serious staying power.
As your team grows and you bring people together who are passionate geeks, be sure you focus on the trends, leaving the fads behind and establishing a foundation for success.
To see what innovation looks like in action, contact us to see how Synchrony can work for you.