April 6, 2023, 11:00 AM EDT
Three Trends Retailers Won't Want to Miss in 2023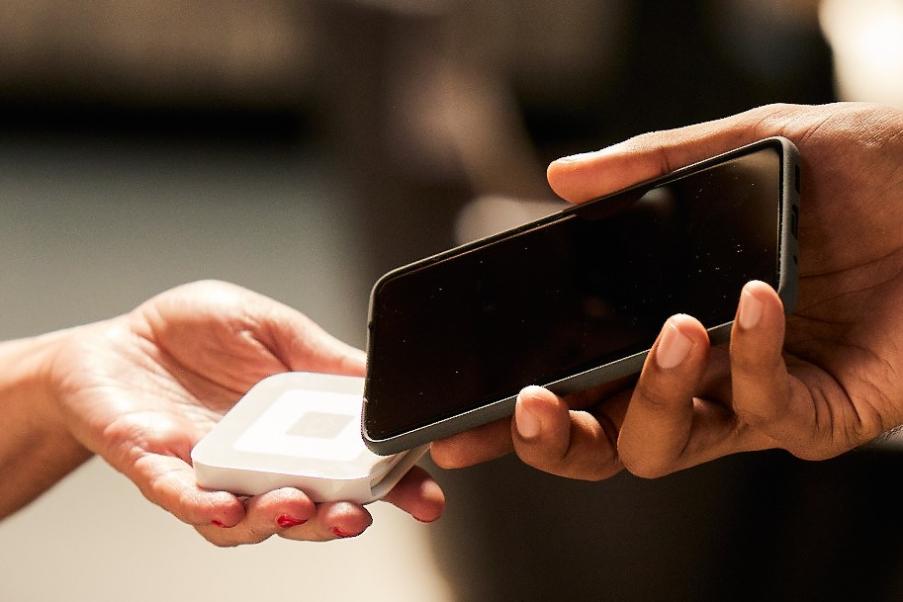 Retail is at an inflection point. The past few years brought dramatic change to the industry driven by a need for meaningful, profitable omnichannel experiences. Consumers are shopping on the go in non-traditional formats and need the ability to make seamless, fast transactions. Now, it's up to retailers to invest in tech solutions that meet shoppers where they are.
Key trends retailers should focus on in 2023:
Trend 1: Shopping the Scroll & Stream
The big picture: Consumers now expect the shopping experience to be anywhere they are. The act of shopping has become embedded into other activities such as scrolling through social media apps, gaming, or even going for a walk.
Along with embedded finance, digital wallets present a major opportunity for retailers. The total value of digital commerce transactions globally is predicted to exceed $20 trillion by 2027.
What we're doing: Synchrony helps merchants create faster credit application experiences by making it easy for people to apply for credit directly from mobile devices with direct-to-device technology. We're also building and working with partners to streamline online identity verification and speed the checkout process with partners like Prove and Skipify.
Trend 2: "Just for Me" by 2030
The big picture: It's no secret—shoppers want personalization. In fact, Synchrony's Future of Shopping report found that 80% of shoppers will expect experiences more curated just for them by 2030, and 67% felt like their experience would be enhanced by joint offers from multiple brands. There are already lots of ways to offer more personalization now…but retailers need the right tech and data strategy.
What we're doing: Synchrony deepens our consumer understanding by collecting real time signals through the customer journey to provide implicit preferences influencing how we engage with them, all while keeping data safe. We've invested in AI-enabled technologies and expertise to deliver advanced analytics that create insights into not only where the consumer is today but anticipating their needs to be relevant across every touchpoint.
To achieve effective and sustainable personalization, we've also invested in technology and partnerships that keep customer data privacy and trust at the center of our practices while enabling us to understand customer needs and wants including preferred communication channels and frequency as well as topics of interest. This allows us to foster meaningful consumer relationships while creating value.
This personalization theme rings true for choice and flexibility in payments as well. Not one size fits all when it comes to financing for each consumer. We continue to work with our partners to expand financing options for their customers through a suite of options from co-brand cards to private label credit cards to buy now, pay later installment loans.
Trend 3: Gen Z wants proof before purchase
The big picture: 47% of Gen Z shoppers have made a purchase on Instagram, according to our Generational Insights study. But even though 47% of Gen Z consumers have made a purchase on Instagram, getting shoppers to actually click that "buy now" button continues to be a concern for retailers.
Social platforms and AR are alleviating some of the uncertainties that come with clothing shopping. At Shoptalk 2023, Carolina Arguelles Navas, Global Head of AR Business Strategy at Snap Inc. shared they have helped brands create AR versions of shoppers with a wide range of body types by using item photography and photos from consumer reviews. Snap Inc. helped one retailer reduce returns by 25% by enabling AR outfit try on.
We also know video content creation is growing exponentially and Gen Z looks to these platforms for product reviews and recommendations.
What we're doing: Synchrony is working on things like enabling financing within livestream videos and our innovation teams continue to explore blockchain and metaverse experiences to reimagine loyalty and payments.
Synchrony is a leader in launching new capabilities and solutions for businesses to help drive sales, loyalty and reach new customers with more financing options. Contact us to request more information or to find out how we can do more for your business.
This article has been adapted from Florin Arghirescu's LinkedIn Pulse, sharing his personal thoughts on retailer trends. Florin is Synchrony's SVP, Chief Product Officer.