March 22, 2022, 12:45 PM EDT
Small Businesses Can Deliver Big with Synchrony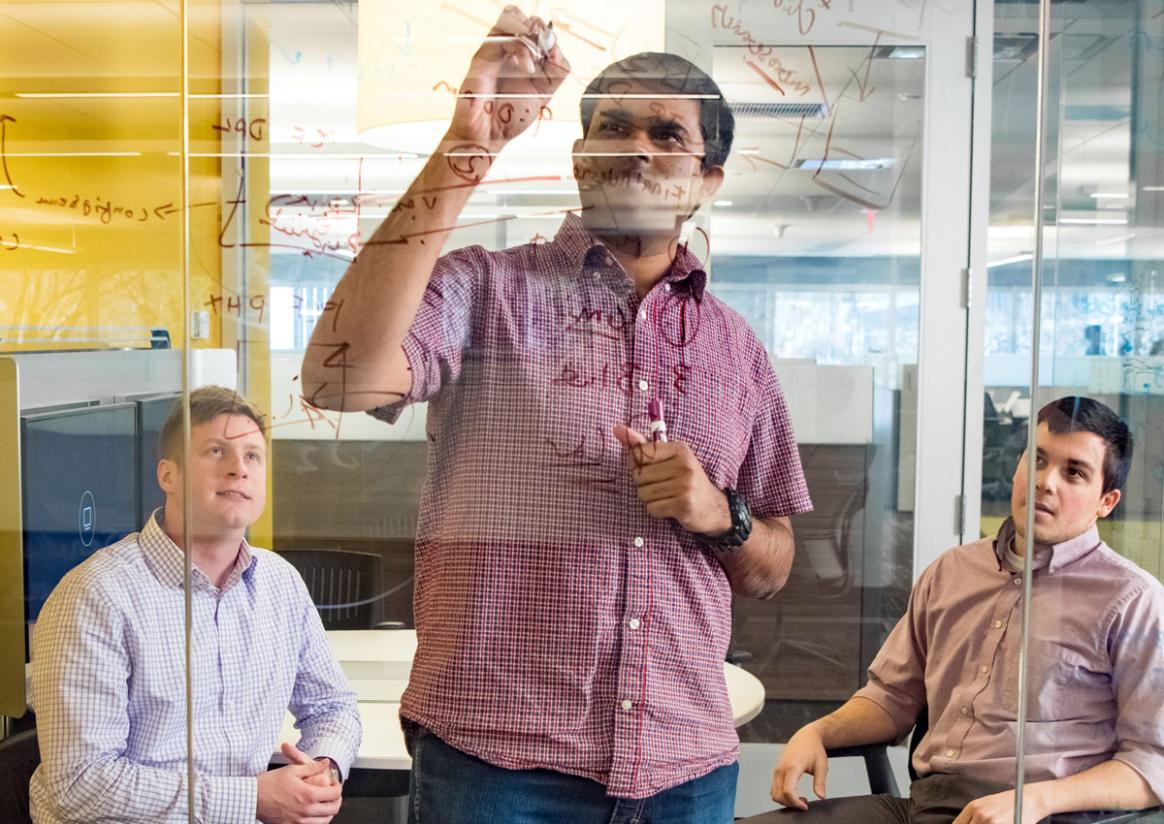 Retail is always evolving, but one thing remains true: retailers and small businesses that who can meet the needs of their customers—and say "yes" more often—grow faster.
So what is it that today's customers want when making purchasing decisions? Ease, flexibility and choice.
Customers are looking for a simplified buying experience—one-tap technology, seamless purchasing and financing that is approved in real-time.
Whether your customers are shopping in-store, browsing online, or scrolling on their phones in the back of a ride-share, you want to give them more ways to pay, make checkout easier and offer a wide array of financing products and solutions.
Making transactions simple and seamless is good for business.
Meeting customer expectations: Being small doesn't mean you can't deliver big
Easier checkout seems obvious, but we know it can feel difficult to implement, especially as a small business—but it can be simple with the right partner.
A good partner will help you find the right solution for your business and your customers.
This is the approach that Synchrony takes. We use decades of data insights and world-class analytics to help bring you more customers and drive loyalty. We offer the broadest array of payments, loyalty products and solutions to bolster your sales. It's our 90 years of experience and deep market expertise, seamlessly integrating tools and data insights that can help to grow your business.
Many people know Synchrony as one of the largest providers of private label credit cards, with some 68+ million active accounts. But our partners know that we're so much more, offering a breadth of tools, insights and products that businesses like yours need to drive results.
"Our goal is to help our partners say yes to their customers more often in the most frictionless way by offering a variety of financing choices embedded in all channels—whether they're shopping online, in your store, or on their phone" shares Sih Lee, SVP Partner Integration at Synchrony.
We're proud of our growth and deep market expertise. But being big doesn't mean we don't understand the needs and challenges of small businesses. In fact, it's just the opposite; we're able to leverage our decades of data and insights to help our small business partners.
Innovative, insight-driven products to help you thrive
A growing trend is to offer more "buy now, pay later" (BNPL) installment loan products, which are especially popular among younger shoppers. Synchrony's SetPay product is another way we're able to make it easier to increase your sales and deliver on what your customers want.
We've also invested in Skipify, a digital payment company that enables instant, one-tap checkout solutions with Synchrony-issued credit cards, and customers can choose to apply any applicable card rewards and discounts automatically. Convenience gets results: merchants have reported a 30% increase in sales conversions using Skipify.
We innovate in many ways, including through strategic partnerships. Synchrony's full suite of digital payment and financing options are now accessible via the popular Clover point-of-sale platform for merchants. The availability of Synchrony's products and capabilities in the Clover App Market will help small businesses to quickly and easily access payment and financing options and provide their consumers with a more seamless customer experience.
This is just a small sampling of how Synchrony gives your small business access to a whole new world of financial offerings, with state-of-the-art technology to meet your customers' needs AND yours.
When businesses pair with a trusted financial partner who understands the ever-changing landscape, those businesses can grow and thrive, branching out to a larger customer base and demonstrating to their current customers that their needs matter.
You know your customers. So do we.
To find out more about how Synchrony can help your small business grow and stay strong, contact us.