August 11, 2023, 11:15 AM EDT
How Synchrony Fosters a Culture of Innovation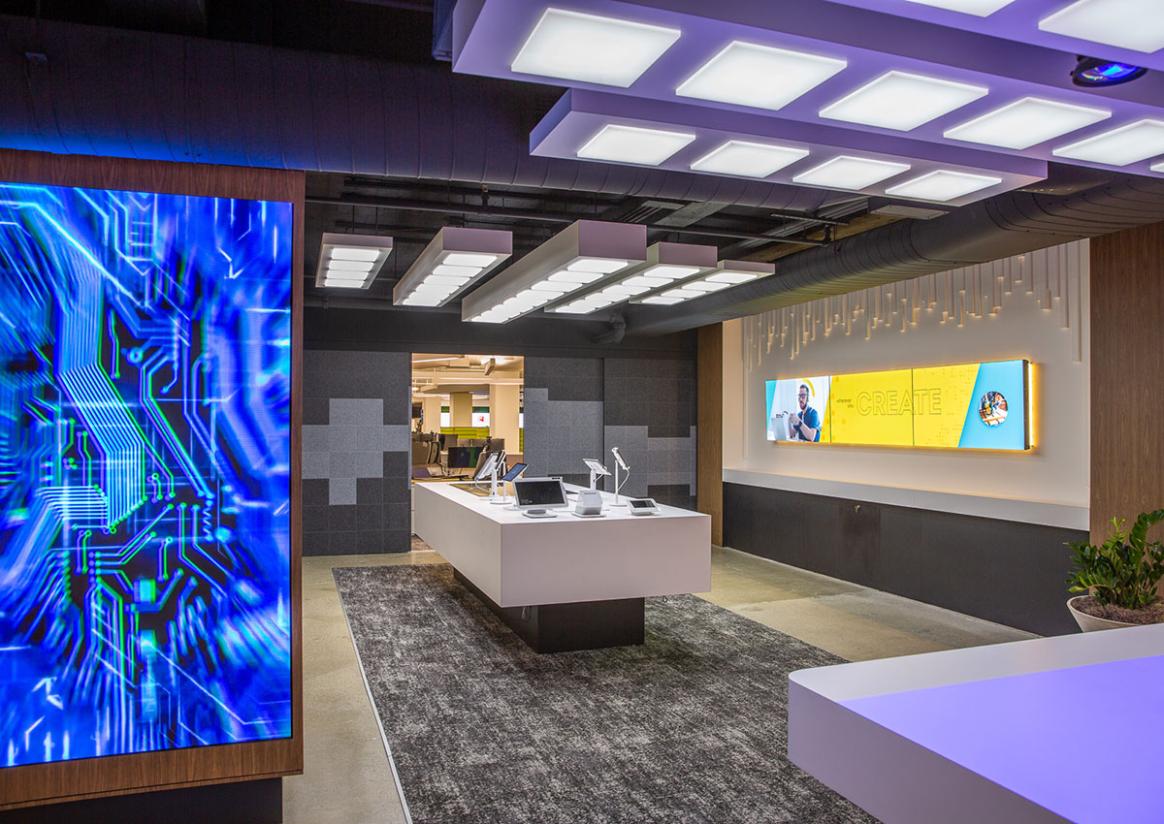 Innovation is at the heart of Synchrony. From our dedicated innovation teams, to our focus on product incubation and ventures, to our university R&D Technology Centers and a wide range of talent development programs, Synchrony invests in innovation across the organization and across all career stages of our talented teams.
As we reflect on our achievements in products, payments, and partnerships, there are a number of ways we're building an innovative culture at Synchrony, including:
Organizing for Success with Leadership Support
Since our inception, we made investments in technology like cloud and AI to empower innovation at Synchrony and for our partners. We employ an agile mindset across all parts of the business and are continuously testing and learning to improve.
Our Innovation Stations are a global network of hundreds of employees committed to our innovation practices, last year helping to drive 11 patents issued & hosting four hackathons that engage our teams around the world to crowdsource the next innovation opportunities on topics like Metaverse, Web 3.0 and embedded finance.
Synchrony has a dedicated, cross-functional Incubation Team that is a unique combination of our Tech and Growth functions. It operates independently with no impact or dependencies on priorities and resources of other teams and is responsible for building and launching new products and capabilities into market. Focusing on trends further out on the horizon, the team takes a human-centered design approach to find product / market fit for new solutions in fintech.
We also launched an Incubation Advisory Board - a cross-functional team of senior and executive leaders help identify what trends to pursue and help find alignment with partners.
Leaning into Partnerships
We facilitate innovation through programs and partnerships including our Business Leadership Program and the Synchrony Skills Academy which opened in 2022 as a first-of-its kind program in Stamford, CT to equip high school students from underrepresented backgrounds with digital and software skills.
We also invest in innovation and support college students pursuing tech careers through university partnerships including:
University of Illinois Urbana Champaign
Synchrony's Emerging Technology Center at UIUC is Synchrony's dedicated research lab at one of the top 5 engineering universities in the country. Recent work from the lab has advanced Synchrony's exploration into artificial intelligence, data science, cloud computing, blockchain, and digital payments.
Synchrony was a Presenting Sponsor of The UIUC Datathon, resulting in creators of winning ideas working within SYF's R&D Lab.
UCONN
Digital Technology Center advances technology education and digital expertise for next generation leaders and grow Synchrony's local talent pipeline.
UCONN Entrepreneurship Bootcamp for Veterans is a weekly bootcamp that offers cutting edge, experiential training in entrepreneurship and small business management to post-9/11 veterans with disabilities resulting from their service to our country. The program has graduated 218 Veterans and caregivers who have launched 187 businesses, producing more than $150 million in gross revenues, and creating 430 jobs.
Norwalk Community College
Tech Winternship Program brings sophomore students through an accelerated internship to provide them with skills they need to innovate, build their network, and launch their career.
Investing in The Future
Synchrony Ventures backs early-stage entrepreneurs and looks for technologies and teams to help Synchrony better serve our customers while accelerating Synchrony's pace of innovation. With the power of Synchrony's ecosystem including 70M+ consumers and 300,000+ partners, we enable startups to scale and co-create new products and services, with the goal of reshaping the future of financial services.
We invest in financial platforms that believe in seamless experiences, delightful design, and deep intuitive understanding of the customers they aim to serve. Select portfolio companies include Prove (identity and authentication services), Skipify (frictionless checkout solution), Magic (blockchain infrastructure) and Drop (consumer-permissioned data and rewards platform).
Though these are just some of the forms that innovation takes at Synchrony, it's truly a full team and company effort to commit to this way of working and put innovations into action. I'm honored to be a part of this list of trailblazers and thank every person at Synchrony for the support to continue moving our company forward.
Synchrony is a leader in launching new capabilities and solutions for businesses to help drive sales, loyalty and reach new customers with more financing options. Contact us to request more information or to find out how we can do more for your business.
This was originally published on Bess Healy's LinkedIn Pulse. Bess is Synchrony's SVP, Chief Information Officer.