May 24, 2019, 12:32 PM EDT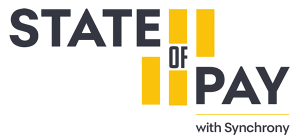 Loyalty is hot Hot HOT
The summer season is prime for retailers to tailor loyalty programs
Summertime. The air is warmer. The days are longer.
Perfect for barbeques, enjoying the outdoors, and everyone's favorite pastime: shopping?
According to a May 2019 survey by The Harris Poll, commissioned by Synchrony, as the weather heats up an overwhelming percentage of U.S. adults say they plan to shop for summer-specific items (88% to be exact).
"For many retailers, roughly 20% of sales come in during the summer months. It's the perfect time to strengthen the relationship with your loyal base, keep them shopping throughout the warmer months and into the upcoming holiday season," says Leonard Jennings, Senior Vice President of Loyalty Solutions at Synchrony. "Summer shoppers are usually more focused on the experience – newly free from the cold and now looking forward to more outside moments with friends – whereas winter customers are all about the deals."
Keeping this distinction in mind, retailers have a unique opportunity to help customers maximize their aspirations:
Before customers even begin shopping: Show them how to get "summer ready" by painting a picture of what's to come. Remind them of all the great barbeques, outdoor festivals or vacations right around the corner, then don't forget to personalize these aspirational moments based on what you already know about your customers from inputs like transaction history and past engagements.
For example, if a customer bought a grill from you last season, visualize for them the amazing outdoor meals they're going to have while using it, as well as the new complementary products you offer to make that vision possible. Celebrate the role your brand can play in making their summer fun possible.
When they purchase: Delight them with unexpected extras to stay top of mind. The right surprise offer can seamlessly move your customers from a purchase over Memorial Day weekend to Father's Day to the 4th of July and eventually to back-to-school purchases in early Fall.
In the summer, this could look like surprising loyalists with early access to end-of-season clearance exclusively for them. You're combining the need to clear out excess inventory with creating a unique experience for high value customers. The cherry on top? Driving some additional sales, too.
Post purchase: Waste not, want not, especially when it comes to loyalty information. Based on what shoppers have just bought from you, send relevant follow up offers. If a parent picks up kids' shorts and sandals in June, serving a bounceback reward or offer for back-to-school essentials in August is a logical next step.
However, anticipating consumers' needs isn't always straightforward. "It's a little bit of an art and a little bit of science," Jennings explains, which is why Synchrony is developing the ability to "utilize AI and machine learning tools to auto predict and deploy the exact rewards offer mostly likely to be used by a specific customer."
Think of it this way: While Jack may be incentivized by a $5 off savings on his next purchase of $25, Diane might be more motivated to use her card for 5X points on purchases of $50 or more. Personalizing offers to unique preferences is a great way to reengage loyal customers year-round.
What's Next?
As it stands, most loyalty programs are surprisingly similar.
According to Jennings, "What we do know is consumers want to have it their way." They want the freedom to choose how, what, and when they redeem rewards, and introducing an element of customization is just the tip of the iceberg for how businesses can build innovative loyalty programs in the future.
Whatever the weather, it comes down to providing a simple and intuitive shopping experience for customers, so they can get back to lounging in a unicorn pool float with friends. Or whatever else their favorite summer pastime may be.
For more insights on the new, now, and next in commerce, payments, and technology, click below to learn more.
LEARN MORE FROM STATE OF PAY
This content is subject to change without notice and offered for informational use only. You are urged to consult with your individual business, financial, legal, tax and/or other advisors with respect to any information presented. Synchrony and any of its affiliates (collectively, "Synchrony") makes no representations or warranties regarding this content and accept no liability for any loss or harm arising from the use of the information provided. All statements and opinions in this video are the sole opinions of the interviewee. Your receipt of this material constitutes your acceptance of these terms and conditions.