September 14, 2022, 12:50 PM EDT
Built to Lead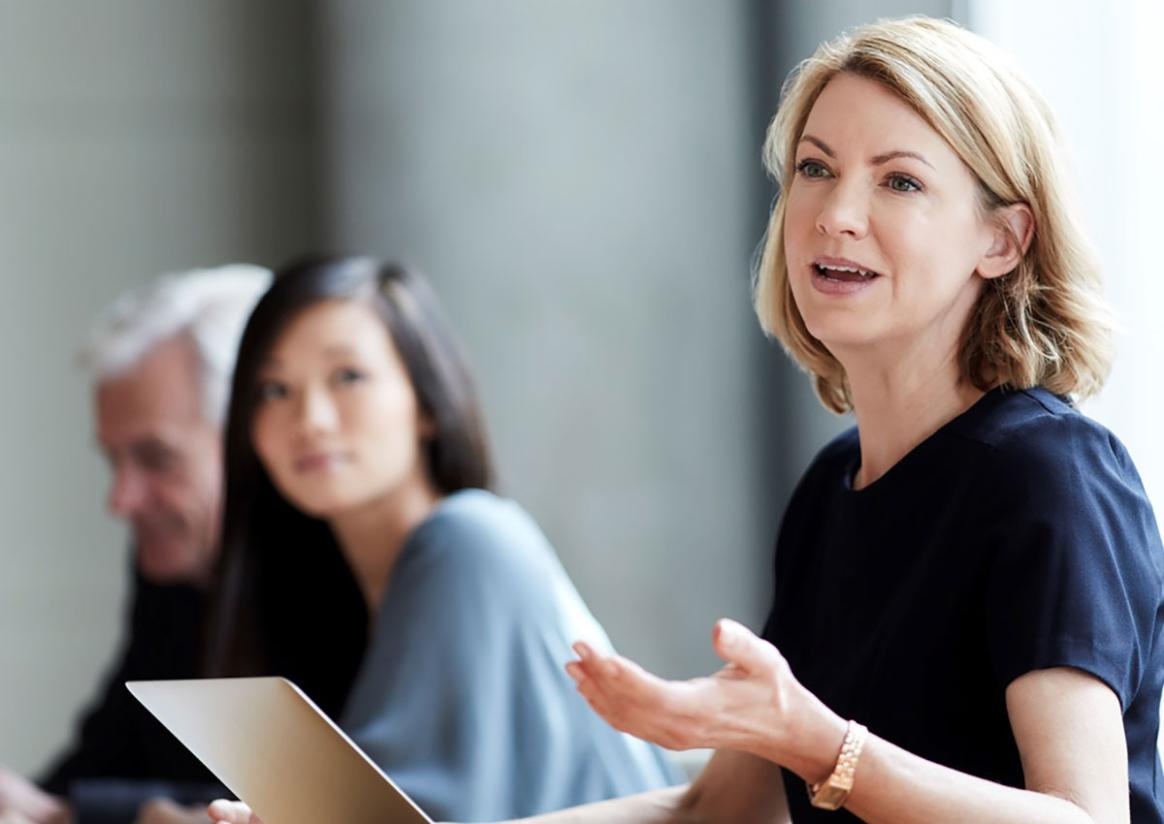 The following article was originally published on Brian Doubles' LinkedIn, sharing his thoughts on the key lessons that give him confidence about our business. Doubles is the President and CEO of Synchrony.
2022 has proved itself a unique year. This on the heels of a few unique years before it - which may be the understatement of the decade. Market dynamics and consumer expectations are rapidly evolving. Supply chains remain strained. Inflation is omnipresent. Unemployment is low. Job markets are competitive. And employees expect new ways of working.
And yet, to me, the future is bright.
Over the last few months, I've had a chance to visit with much of Synchrony's workforce as we returned to more in-person gatherings. As I've talked with our colleagues, one thing is resoundingly clear: Synchrony is built for a moment like this. Synchrony is built to lead. We're built to lead our partners and our industry in meeting the needs of consumers. We're built to lead our industry by delivering the most comprehensive suite of payment and financing solutions. We're built to lead our customers by offering the very best, technology-led experiences. And we're built to lead the future of work, providing our teams the flexibility today's workforce needs.
The reality is the businesses that will win in the months and years ahead will be those that shift their mindsets. Those that move with speed and intentionality. Here are a few lessons that I've seen reinforced at Synchrony these last few months.
Deliver Flexibility & Choice.
Why? Because consumers expect and demand it. They want a seamless experience across in-store, mobile and online shopping – a need that exploded during the pandemic and isn't going away. And the reality is, if you're waiting for customers to tell you the specific technology or platform they want to make things better, you're already too late. For Synchrony, our integrated product suite and capabilities, coupled with the breadth and depth of our relationships provide a competitive advantage. Just recently, we again demonstrated our capacity to lead when we launched Synchrony SetPay pay in 4 through Fiserv's Clover point-of-sale and business management platform – the first combined private label and Buy Now, Pay Later financing solution.
Empower Your People.
Each day, I'm amazed by how many innovative ideas come from so many different corners of our company. But leaders need to keep their doors and ears open to hear them. Real empowerment means being open to anyone having an idea and creating the channels through which to suggest it. It means empowering more people, deeper into your organization, to make decisions. I see so many people embracing this mentality across Synchrony which is part of the reason why our product organization is bringing new products and capabilities to market so much faster.
But for employees to deliver, they also need to be in the right state of mind – they need to be supported in all aspects of their lives. On the heels of a challenging few years, our teams demand a work experience that provides renewed flexibility. They require cultures that empower them to bring their full selves to work and where they feel represented and included every day at every level of the business. They want a space where it's safe to have real conversations about real issues in our world. And they want to be able to talk openly about health and wellness. The paradigm of work has shifted and Synchrony is helping to lead the charge. We're combining the flexibility for every employee to work from an office, home or combination of the two. It's part of our "Synchrony 360" approach to total well-being across life, health, finances and career to ensure we're putting our people first. We've doubled down on evolving our inclusive culture to ensure we're a place for all. If leaders can create an environment that meets these needs and truly empowers their people, they'll be floored by the results.
Shift Your Mindset.
Taking a risk rarely feels comfortable. It's easy to convince yourself not to act or not to take a chance on a new approach, initiative or way of thinking. But business, consumer and employee needs are shifting by the minute. The companies that are built to lead are those that have the infrastructure in place to adapt quickly – those that aren't afraid to look at old challenges through a new lens. That's why just over a year ago, Synchrony reorganized for growth – optimizing the way we work to better serve clients and partners, and to be more competitive in the market. We're harnessing the power of this new organization to drive meaningful growth for the business, deepening relationships with our partners, and enhancing our unrivaled product and capability ecosystem. At the same time, we've embraced Agile thinking and project management across our business, committing to iterative development based on real-time feedback and learning. Companies - especially today - must also be willing to evolve how they deliver culture and people programs. That doesn't mean changing your values, but it does mean thinking differently about how you bring them to life.
As we look ahead to the second half of this year, I'm excited by the opportunities in front of us and committed to delivering new and innovative solutions for all those we serve: partners, customers, employees and communities. With thanks to the industry's very best team, I can confidently say that Synchrony is built to lead, just as we have for 90 years.
To comment, like and engage with this article, please visit Brian's LinkedIn page.