February 2, 2023, 2:15 PM EST
5 Things to Know When Offering Consumer Financing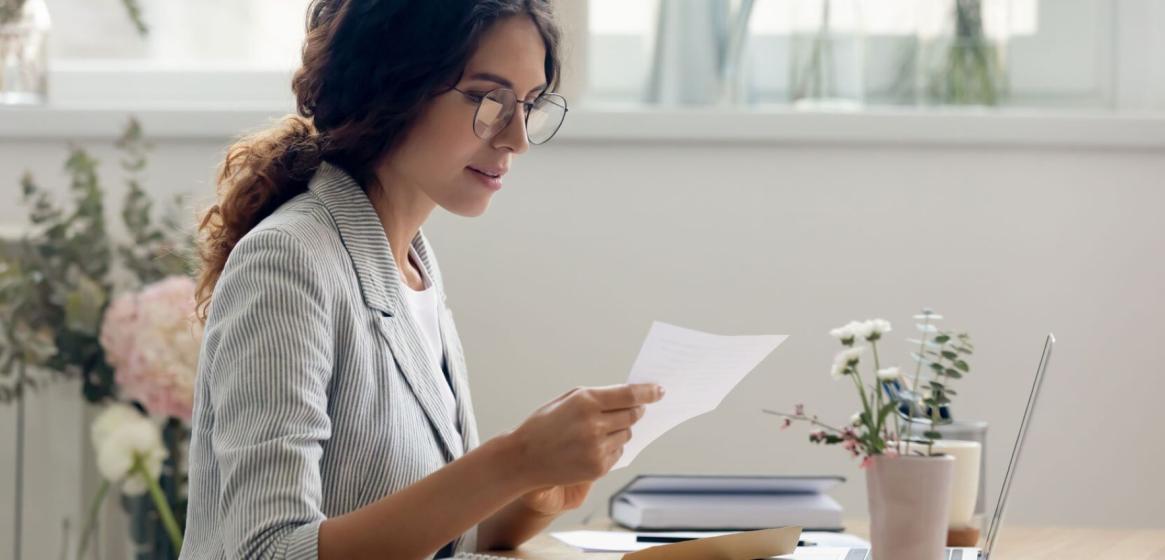 Offering financing for customers benefits both businesses and consumers. In fact, 71% of Synchrony cardholders feel that customer financing options make large purchases more affordable.¹
If you're considering offering financing to customers, here are five things to know, including why it is valuable for both you and the customer, and how to seamlessly bring financing into your sales conversations.
1. Customer financing comes in a variety of options.
Customer financing is not a one-size-fits-all situation, which means you can share a variety of options with your customers based on their needs. Some different types of customer financing options include:
Deferred interest: If you pay off your credit card purchase within the agreed upon promotional period, you pay no interest on the purchase amount.*
No Interest/Equal Monthly Payments: Get no-interest credit card financing, and split your purchase amount into equal monthly payments until paid in full.*
Reduced APR/Fixed Payment: Get a reduced interest rate on your credit card purchase amount by making fixed monthly payments within a set promotional period.*
Buy Now, Pay Later: An installment loan is a simple and flexible way to buy what you want now and pay it back in pieces through predictable, equal payments over a set period of time.
2. Offering customer financing is a smart move for small businesses.
Before outlining the consumer benefits of financing, let's talk about how it can help your business. Loyalty is important for any small business, and financing options for customers can drive strong loyalty, bringing them back again and again. Plus, 78% of Synchrony cardholders feel comfortable with financing through a retailer-specific credit card.1
The availability of financing options for customers can also help increase the average purchase size, allowing your customers to consider their dream purchase. Additionally, financing options can increase your cash flow. Once a transaction is complete, Synchrony funds your account within two business days.
3. Your customers benefit from financing options as well.
Customer financing is helpful for the growth of your small business, but financing options may also benefit your customers. Smart shoppers strive to conserve cash, whether for emergencies or other pressing purchases. Offering financing options help shoppers conserve their cash on hand while still making the purchases they want or need.
From a consumer perspective, it can help a larger purchase finally fit into the budget. Financing means buying power now, with time to pay. In other words, customer financing helps someday become today.
4. When it comes to customer financing, consumer education is vital.
We've covered the why, so let's talk about how to offer financing to your customers through education.
Consumers may not be entirely sure what financing means and what different financing options they have for their purchases, especially at your business in particular. Your customers may also be wary of financing because they do not want to run into credit card debt or pay any interest. This is where education comes in.
When you learn how to seamlessly bring financing into your sales conversations, you also learn how to educate your customers in a simplified, easy-to-understand way. Before a sales conversation, review the things to know about why customers may use financing. Then, follow these pointers in your conversations:
When you greet them, focus on building rapport and establishing trust.
Ask the right questions to determine your customer's needs and wants. This will help you determine how financing will help them.
Now that you know what they need, you can introduce financing options and explain the features and benefits.
When hesitations or questions come up, answer questions and address hesitations.
5. Synchrony has the tools and tips to help you make your customer financing program a success.
Synchrony can help you offer your customers the ability to make large purchases with convenient monthly payments. For example, a consumer who chooses deferred interest financing will not incur any interest if they pay in full within the given promotional period.
With Synchrony, 79% of cardholders who selected a deferred interest promotion pay off their balance in full within the promotional period and therefore do not pay interest.¹
You can use the Synchrony Payment Estimator to help explain promotional financing options and monthly payments to your customers in the moment.
When you include financing in your daily conversations with customers, you will help your business gain loyal customers, increase sales, and build overall customer satisfaction.
—----
Synchrony is a leader in launching new capabilities and solutions for businesses to help drive sales, loyalty and reach new customers with more financing options. Contact us to request more information or to find out how we can do more for your business.
---
¹ Synchrony 8th Major Purchase Consumer Study, 2021