May 31, 2018, 12:32 PM EDT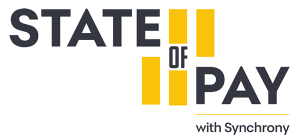 Surprise Retailer, Now You're a Tech Company
Retail has seen some dramatic shifts over the last decade. The dust is starting to settle, though, and a clearer picture is emerging of what tomorrow's retail landscape may look like. And while there is no magic formula for success, retailers from across the spectrum agree that those who hope to prosper are bound by two fundamental trends. The first is that customers increasingly expect hyper-personalized, alluring experiences and service.

The second is that, in order to generate those heightened new levels of service, companies need to leverage complex technological tools, such as Artificial Intelligence. As Kim Miller, CMO of Ebates put it at a recent retail conference, for businesses today there simply isn't a choice. "Tech is table stakes now," she says. "You can't simply continue to send out batch-and-blast emails and expect them to perform."

The good news is that those once-rare technologies, ranging from AI to mobile payments, until recently only available to well-resourced enterprise-level operations, are now readily available from third parties. Miller says there are powerful but approachable solutions for nearly any budget, and any size company. "It can be very basic or complicated, but there are easy ways to start," she says. For retailers, the question now is not if they should invest in tech solutions, but which ones.
"
Tech is table stakes now. You cannot continue to send out batch-and-blast emails and expect them to perform.
"
A target of one
For many shoppers today, the concept of brand loyalty—the linchpin of Retail 101—is both attractive and imperative. Jennifer DiPasquale, EVP, Total Retail and co-founder of the Women in Retail Leadership Circle, puts it more bluntly: "Millennials, in particular, want faster, cheaper, better. So in order for companies to engage them, they have to build their loyalty—to give them a reason to shop in-store and touch, feel and breathe their products." That means crafting attractive, immersive, authentic, repeatable brand experiences that entice and engage shoppers.

Creating those experiences is where retailers discover the devil in the details. Carol Juel, EVP and CIO of Synchrony, says that today's sophisticated data crunching tools, like machine learning, are able to uncover highly granular and specific customer preferences to reveal a holistic view. Armed with a precise customer profile, businesses are able to target them in a highly precise way that was never before possible. "We're no longer talking about broad customer segments. With a full understanding of customer behaviors, now you can get down to a target of one," Juel says. "It's a fundamental difference with how you can interact with customers."

Notably, this level of hyper-specific marketing, informed by data streams from all along a customer's history, not only benefits companies, but also their customers. In a 2017 survey for Synchrony, 50 percent of shoppers said they would shop more often at a favorite retailer if they simply received more relevant offers.
"
With a full understanding of customer behaviors, now you can get down to a target of one.
"
Better, stronger, faster transactions
Personalization isn't the only element of retail poised for major refinement by technology. All along the purchase journey, new contextual commerce tools that help to flatten transactional bumps are already available to companies. These include AI-based chatbots that live in mobile device-based messaging apps and walk customers through speedy natural-language–based purchases, as well as POS devices with more versatile payment solutions, such as supporting digital wallets and compatibility with mobile devices—even working with emerging new options such as cryptocurrencies.

Juel notes that voice-based commerce via smart speakers is especially poised to become an influential and powerful new channel for transactions — a concept that less than a decade ago was hardly dreamt of by most retailers and shoppers. Already, about a third of homes in the US have a voice-controllable device, and, incredibly, more than half of them already use them for shopping. Encouragingly, in a recent survey by Synchrony, 63 percent of consumers expressed interest in using smart speakers for banking activities, like paying bills and receiving payment alerts.

Juel says voice-control has been an unexpected juggernaut but that its arrival makes sense since voice allows for faster, more natural interactions with cloud-based services, cutting out the middlemen that currently slow transactions. "Voice is democratizing, and we're finding with smart speakers that people of all generations are comfortable using them," she says.
"
New financing tools have been a factor in the company's eight-year streak of 20 percent growth.
"
Instilling a tech-forward company culture
Successful retailers understand that change is a constant, and a common theme among CIOs is to encourage companies to build that acceptance into their company's culture — along with providing tools to keep ahead of the game.

Online retailer Sweetwater is a potent example of how judicious implementation of technology tools can transform customer relationships. A purveyor of musical instruments, Sweetwater showcases its army of highly trained customer service associates and relies heavily on over-the-phone sales, yet also uses technology to enhance the customer experience. As Salena Scardina, senior VP of customer experience, notes, the company's founder and president, Chuck Surack, is a firm believer in embracing new technology. Sweetwater was among the first to deploy over-the-phone credit line increases backed by Synchrony's technology. Similarly, as customers are at checkout, custom-generated financing options are dynamically created, allowing buyers to purchase items that otherwise may have been out of reach. Scardina says those tools are completely seamless to customers in the transaction process. Moreover, they have been a factor in Sweetwater's eight-year streak of 20 percent growth.

Keeping abreast of emerging technology and finding the best ways to incorporate it requires not only budgets but strategy. Miller of Ebates says companies today are finding value in dedicated "growth groups" focused on exploring new technology to find better ways of doing business. "I'm a big fan of testing in small but meaningful ways, constantly, to figure out what works for you and your customers," she says. "Scale it when it works and toss it if doesn't, to move on to the next thing quickly."

All this technology enables retailers to analyze and map highly detailed and precise customer insights in order to create personalized and streamlined experiences, which consumers crave. And the reality is that you can't have one without the other. Those retailers thriving in today's market have realized they aren't just retailers, but tech companies, as well.
LEARN MORE FROM STATE OF PAY
This content is subject to change without notice and offered for informational use only. You are urged to consult with your individual business, financial, legal, tax and/or other advisors with respect to any information presented. Synchrony and any of its affiliates (collectively, "Synchrony") makes no representations or warranties regarding this content and accept no liability for any loss or harm arising from the use of the information provided. All statements and opinions in this video are the sole opinions of the interviewee. Your receipt of this material constitutes your acceptance of these terms and conditions.