May 3, 2019, 12:32 PM EDT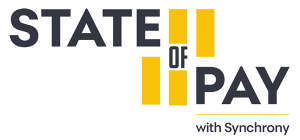 Here Today, Here Tomorrow: 4 Trends Shaping Retail
Blink and you might miss it.
...Or so flash-in-the-pan trends tend to go. While some may sound familiar, these tactics are shaping new — and lasting — precedents in retail, delivering speed and innovative experiences.
Simply put, soon these trends will be table-stakes for retailers to adopt, or risk alienating customers who have little time or patience to educate brands about who they are and what they want.
Trend 1. A little data = Big impact.
With the sea of information at our fingertips, Synchrony's Chief Technology Officer, Greg Simpson, puts it plainly:
"
If you don't collect, retain, organize and access customer information, it's time to start now.
"
Tech and data deliver. Using even the most basic information, businesses can learn from their consumers' preferences and purchase behaviors to tailor offers and optimize both inventory and supply chain. Data goes beyond numbers and spreadsheets and can be captured in a variety of ways.
A single in-store camera can track merchandise on a shelf to show what's moving, what needs restocking, and what's this week's bestseller.
Mini inventory robots roam grocery store floors to scan thousands of products and send reports back to teams monitoring merchandise levels and trends.
Bring it all together. Staring down a mountain of information — from transactions, loyalty programs, subscriptions, and other sources — may seem daunting at first, but there's no need to sweat. Combining, analyzing and actioning insights is possible.
In the fashion space, this practice is referred to as "Optimized Line Planning", or OLP. Merging data from trend and competitive research, historical sales, social media, and CRM, for example, allows designers to make smart bets on what styles and product attributes are resonating best with their target, and inform future product lines. Analyzing the whole picture means less waste of raw materials since only items more or less guaranteed to fly off the shelves go into production.
It's simply not enough to only understand how customers behave in-store; or what products they're reviewing on social media; or what they're buying (or returning) online. Retailers need to piece together the entire puzzle to understand who their customers truly are in order to meet their needs.
Businesses make more sales. Customers see more of what they want on the shelves. Win-win.
Trend 2. Frictionless keeps speeding up.
When technologies like digital receipts, one-click purchasing, and mobile wallets first hit the market, they removed some of the steps from everyday shopping experiences – "frictionless" meant more convenient. But today, frictionless can mean nearly instantaneous.
Think it, say it, done. This premise is the new normal thanks to voice assistants layered with AI matching product and payment preferences seamlessly.
Faster solutions aren't restricted to AI and voice technology, though:
Social media platforms are also jumping on the bandwagon. A major sneaker brand partnered with Snapchat to enable shoppers to go from virtually sporting their latest style through AR 'try-on' features, to completing the purchase in just two clicks.
Trend 3. Personalization goes one click deeper.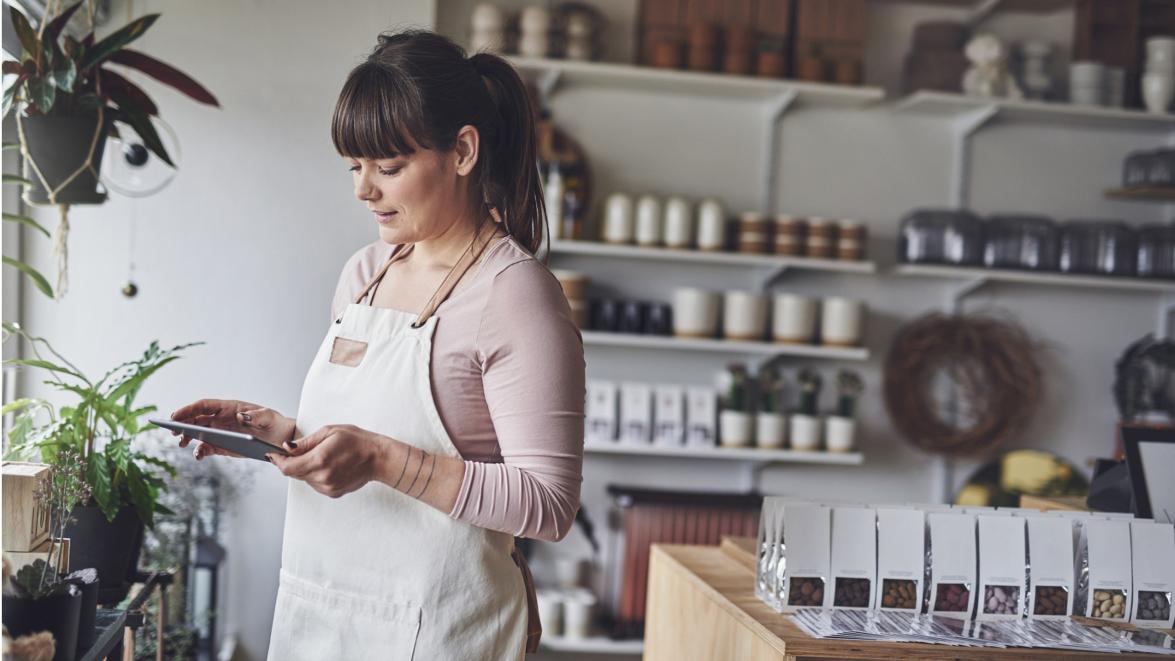 Smart brands are delivering more personalized experiences to today's shoppers by catering to their desire for individual expression, and unwillingness to compromise on anything less than exactly what they want.
Latest and greatest examples of this trend in action include:
Retailer Rebecca Minkoff installed digitized mirrors in its stores, which customers use to compare fashion looks from the runway by swiping the screen. After selecting the clothes they want to try, a personal stylist sends the customer a text message to signal the clothes are waiting in the dressing room.
At its core, personalization is still about respecting the customer's unique tastes, offering exactly what they want, and none of what they don't want. Now, the challenge becomes: how can retailers invite customers to personalize goods and services earlier and in more novel ways throughout the shopping experience – all while balancing privacy and constantly evolving tech?
Trend 4. The "store" is omnipresent.
Dorothy, we're not in Kansas anymore. The "store" is no longer a store. Today's definition of what a "store" is has fundamentally changed, thanks to the irreversible union between mobile devices and physical spaces.
Building a seamless experience between all touchpoints effectively blurs the lines between discovery, interaction, and purchase, to drive a cohesive and competitive shopping experience.
The storefront goes social. A customer browsing a brand's Instagram page now has a variety of ways to view, assess, and even purchase merchandise without ever leaving the app. Brands can even skin these in-app storefronts to match their online shops exactly for visual consistency.
Digital brands are getting a human touch. Online brands — especially direct-to-consumer — are realizing the value of physical locations without the bulk of locking into costly leases; encouraging customers to touch, feel, and try online products in real life.
What it all adds up to
Customer information is plentiful and accessible. The next leaders in retail innovation are building the most insights and acting on them quickly and accurately.
What does getting ahead look like?
Data drives deeper insights. If you don't already have a plan in place to capture customer data, start small and scale up.
Frictionless transactions spur instant purchases. Identify opportunities to break down barriers in your shoppers' experience with your business.
Customer preference shapes customized experiences. Shift how you think about your customers from one or a few "personas" to individuals with unique tastes to be served personally.
Mobile enables omnipresent storefronts. Reconsider what it means to be a "store", and ensure that all customer experiences across in-store, online, and social channels work together seamlessly, as well as how one can strengthen the other.
For more insights on the new, now, and next in commerce, payments, and technology, click below to learn more.
LEARN MORE FROM STATE OF PAY
This content is subject to change without notice and offered for informational use only. You are urged to consult with your individual business, financial, legal, tax and/or other advisors with respect to any information presented. Synchrony and any of its affiliates (collectively, "Synchrony") makes no representations or warranties regarding this content and accept no liability for any loss or harm arising from the use of the information provided. All statements and opinions in this video are the sole opinions of the interviewee. Your receipt of this material constitutes your acceptance of these terms and conditions.