August 7, 2020, 9:40 AM EDT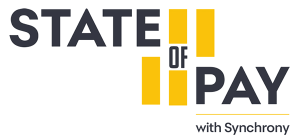 How Appointment-Based Businesses Can Thrive Virtually

Appointment-Based Businesses Rise to a Challenge
For a remarkable use case of how businesses are evolving in today's shifting environment, look no further than to those that rely on appointments and 1:1 interactions. Despite ongoing health and safety considerations, many of these companies are tapping into smart, resourceful ways to meet consumers' needs, without losing that personal touch.
From doctors' offices to hair salons, many businesses are finding innovative ways to deliver their services virtually. Whether it's a fitness center live-streaming classes or a contractor using virtual- and augmented-reality tools, technology has been an important part of these companies' evolution — but it's not the whole story. Businesses are adapting and considering additional costs for the adoption of new technology platforms and sanitization protocols that will create a frictionless customer experience. While there are many opportunities for these businesses, there are an equal number of new challenges. Here are some ways to keep personal customer connections growing and your company thriving, even in a new business landscape.
That means:
Leverage Technology to Find New Efficiencies
Reimagine Touchpoints Between You and Your Customer
Maintain Core Customer Values

Leverage Technology to Find New Efficiencies
A trip to the doctor has been a familiar ritual for most of us, with the majority of people preferring an in-person appointment to an online consultation. That all changed this year, says Heather Mirjahangir Fernandez, the CEO and a co-founder of Solv, a digital health company that provides access to same-day doctor visits and telemedicine.
Nearly two-thirds of patients surveyed say that virtual visits — with shorter waiting times, no travel and lower cost — are just as good as in-person appointments. "It's staggering," Fernandez says. And as more doctors see patients online, especially in urgent-care centers, telemedicine could be the key to a more efficient health care system overall, she adds.
Many hospitals have seen a surge in this efficiency as more of their practitioners treat patients virtually, with some doctors handling as many as 20 follow-ups in an hour, Fernandez says. She believes those efficiencies will accelerate as patients and doctors become more comfortable with telemedicine features, for example sharing digital images of injuries and filling out interactive questionnaires ahead of appointments. "Telemedicine can enable faster diagnoses and cost savings, and you can even use artificial intelligence to sort through requests and symptoms to get people to the right next step in their care," she says.

Reimagine Touchpoints Between You and Your Customer
If your business relies on a personal touch, literally or figuratively, today's climate demands reinvention, notes Courtney Gentleman, SVP, CMO, Payment Solutions at Synchrony.
Our socially distanced culture is driving new strategies, like appointment-only sales at furniture and appliance showrooms, especially for higher-end items, adds Gentleman. But businesses are recognizing that that kind of high-touch, personal connection must extend even further. "It has to translate across digital channels as well," Gentleman says. "You need to rethink your social media, website and mobile apps, she notes. Interior designers, for example, may employ apps and tools to help people test colors and styles before they make purchases."
"Now more than ever, customers are craving connection with brands," Gentleman says. "You have to transform your company's digital experience to focus on one-to-one messaging to build deeper, more relevant relationships. But that requires investing in personalization, data-driven marketing and the ability to connect with customers in new ways."

Maintain Core Customer Values
The qualities that drive your in-person business at any time — honesty, sensitivity and flexibility — are even more critical now, says Dr. Lisa Aumiller, who owns HousePaws Mobile Veterinary Service. As you explore new ways to run your business and deliver the same high-end service, the customer experience has to be top-of-mind. "I think when you're meeting people where they live, you have to cultivate that trust," Aumiller says.
When the only way to treat a pet is to see it in person, for example, Aumiller always sanitizes her hands in front of the customer at the beginning and end of each session to establish confidence. But everyone has a different risk tolerance — and a different level of concern — and businesses have to develop policies and practices that make sense. Some customers invite Aumiller into their homes, while with more at-risk customers, the doctor may ask them to place their pet in a carrier outside. She then examines the animal after they've gone back into their homes.
And these days, you need to be open to new ways of interacting and operating, she advises. "I find more pet owners are open to visits in their backyards, which is also less stressful for their animals. I hope that can continue." Service-based businesses will want to maintain the safety of customer touchpoints like these moving forward.
What the Future Holds
One of the most significant impacts is the shift in the customer journey, says Gentleman of Synchrony. "It all starts at the initial moment of engagement — but that moment has changed from window shopping or an impulse purchase to the online search journey," she says. "You need to view SEO and SEM as even more critical to your strategy."
After that initial point of contact, you have to deliver the quality and personal contact customers expect. You also have to find new ways of fostering intimacy and trust, even at a distance.
"Now more than ever you need to use overall knowledge of your customer skillfully," Gentleman notes. Customer feedback whether it's from online shopping or virtual appointments is important. For example, your business can use that knowledge in developing initial customer outreach or creating new products or services, to continue a personal one-to-one connection.