August 7, 2020, 9:40 AM EDT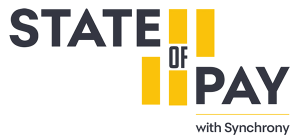 Maximizing Your Work Force: What You Need to Know

Changing Times, Means New Ways to Work
By now you've noticed the growth of e-commerce, the rise of a remote work force and a greater reliance on technology, data and cloud-based platforms.
The acceleration of these forces means that it's even more critical for companies to embrace these evolutions — and help their employees to do so — so they can find opportunities in this time, provide smarter customer service and win new business.
That means:
Identify Your Skills Gaps
Reassess How You Utilize Technology
Encourage and Enable Agility

Identify Your Skills Gaps
First focus on your business as a whole, advises Bobbi Davis, VP, Workplace Transformation at Synchrony. "Review your strategy. What priorities need to change or shift given the current environment?"
"Look at your talent pool to identify skills gaps in light of your changing or shifting priorities," Davis says. "Ask: What is the work that needs to be done, and what are the key skills and responsibilities workers need?" Then you can be more targeted in retraining or redeploying employees, creating opportunities for internal talent and increasing potential cost savings for the company.

Reassess How You Utilize Technology
There are many technological adjustments businesses will need to consider for their work force, says Michael Hughes, managing director of the operations excellence practice at West Monroe, a management consultancy. But the first question to ask is, "Do you have the right tools to support back-to-work and the new normal? Workplace safety is the number one priority."
Also, as work-from-home arrangements continue — 53 percent of consumers expect to work from home for the next one to three months, according to a recent Synchrony Coronavirus Consumer Survey — companies need to familiarize employees with proper technology upgrades . The good news, Hughes says: "We can use responsive digital tools for training. Many software applications offer contextual guidance — even while people are using them."

Encourage and Enable Agility
Marisa Diiorio, VP, Human Resources at Synchrony, recommends a new point-of-view on "reskilling" workers to fill critical roles. "Companies can foster employee agility by looking for transferable skills — and providing new opportunities," she says.
Diiorio learned this firsthand when call centers were physically closed during the pandemic. To enable the work to continue as seamlessly as possible, Synchrony helped redeploy staff within the function she supports, using our employee volunteers from across the organization. "To get people on board, we were transparent, and we made it a volunteer opportunity," she says. "Employees wanted to feel like they were having an impact on the business. They were able to gain a better understanding and appreciation for what their call center teams do."
Throughout these changes, it's critical for companies to maintain communication and transparency. For example, Diiorio says that Synchrony had employees fill out surveys on a regular basis so that the company knew immediately where more training or support was necessary. "We saw that our people truly appreciated the open, frequent and honest conversations the surveys helped create," she says.

A New Way Forward
The evolving world we're in presents an opportunity for companies and employees to grow, Diiorio says. "Companies need to know what's going on in their communities and become an ally for the people."
The workplace is not going back to "normal" any time soon. Businesses will need to ensure that their employees are comfortable, have what they need to succeed, and know that the company is in it with them. It's an opportunity for businesses and employees to redefine their priorities, find new strengths and discover new ways forward.