February 4, 2019, 12:32 PM EST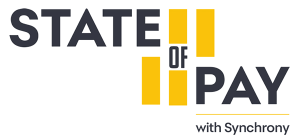 Mobile Wallet Superusers
Americans already rely on their smartphones for everything from directions to messaging and entertainment, but for some savvy consumers, going mobile means being able to completely dispense with juggling plastic, cash, dongles and key ring cards. A recent Pew Research study found that just 29 percent of Americans use cash in a typical week; that may help explain why already more than a third of retail transactions are conducted via smartphone. And according to an eMarketer study, 20 percent of Americans will use mobile payments in 2018.

Taken together, the data seem to suggest the transition to a cash- and card-free retail future has begun in earnest. It's still early days though; there's plenty of mobile adoption to come. When it comes to retail transactions, the two most-used utilities are mobile wallets and loyalty apps.

Throughout this mobile revolution, understanding how consumers prefer to use mobile wallets and loyalty apps and their likes and dislikes will be key for retailers in making it easier than ever to transact and earn customer loyalty along the way.

State of Pay spoke with some early-adopters who transact almost exclusively via their phones to learn about transaction preferences for managing financial and loyalty relationships via their phones.
Drew Fischer
Attorney
Number of loyalty and pay apps: 60+
Mobile motivation:
"Convenience. You know how you get all those electronic passes at the supermarket and the gym and everything? I have 40 of them. But instead of having to carry them all around I use one app to organize them all."

Most used app:
"A digital pay app for sending money to friends. More than anything I love it because of the speed. Money is available in my account within minutes of a transaction. I prefer to use it for receiving money, and I know my friends who receive money do, too."

Feature request:
"For businesses to finally accept digital versions of ID. I use an app that has copies of all my physical cards. But I just got back from the bank to have something notarized, and I needed physical ID. I went to a pharmacy and they want my insurance card. Doctors offices, too."

Biggest challenge:
"I'm amazed how many businesses still want you to sign after doing a transaction with Touch ID — that defeats the whole purpose."
Epic mobile moment:
"I got a home equity line of credit! Though to be honest, to complete the application I did still have to go down to the bank, but still..."
Shanalie Wijesinghe
Salon Sales Manager
Number of loyalty and pay apps: 28
Mobile motivation:
"I fly a lot for work and so I really use a lot of offers that come from my credit card apps — twenty bucks back on a checked bag, that kind of thing. It's way better through apps, because everything is just there and organized. If somebody handed me a paper coupon, the chance of me actually saving and using it is slim to none."

Most used app:
"I love using a digital pay app. In my field, that's how most people tip, too. Nobody carries cash anymore and it eliminates that whole 'I'll get you next time,' thing. It also means not having to deal with checks that bounce."

Feature request:
"I wish I had one app to handle everything. I'm all about being up to date with every bill, so I wish I could pay more utilities and bills instantly, whenever I want."

Epic mobile moment:
"Using a payment app to put a down payment on my car lease. It was huge — fifteen hundred bucks! I also use a payment app to pay my rent, which is so convenient and fast. It lets me move funds around instantly without waiting for money to clear — I hate that!"
Darren Murph
Content Strategist and Travel Writer
Number of loyalty and pay apps: 112
Mobile motivation:
"The ability to hold an unlimited number of credit cards. I work with some people who have like 40! And with all of those cards behind Face ID, or Touch ID, they're all secure — there's much less to worry about."

Most used app:
"A mobile wallet. The ideal way to transact throughout life is to always use a credit card account that is associated with a bonus category for whatever you plan to buy: if you are buying fuel, use a card that gives a bonus for fuel; for meals, use a card that rewards dining. It ends up kicking you back a lot of both money and rewards over time."

Inside advice:
"Although airlines do a good job of making it unnecessary to have paper boarding cards, frequent travelers still tend to carry printed copies. The same goes for mobile wallets. You may walk in on the day when the code reader decides to wig out."

Biggest challenge:
"I still have reservations about mobile being accepted. There was an era where some retailers were cash only, so you still had to carry money around. Nowadays, pretty much everyone takes credit cards, but not all of them support the mobile side. So I still have to carry my most universally accepted credit card as a backup to my phone."

Epic mobile moment:
"I have a loyalty membership in over 100 travel programs, including airlines I've never even flown on! The reason is, that way I can rack up credit card points and transfer them over to a loyalty program to book award flights. You can't see awards without having a membership first."

From buying coffee on the quick, to splitting the dinner check with friends or even paying rent, today's shoppers are discovering the convenience, security and speed of mobile utilities. For retailers, the game plan is simple: embrace the digital device revolution in order to make it as easy as possible for customers to transact with you whenever, wherever, however they like.
LEARN MORE FROM STATE OF PAY
This content is subject to change without notice and offered for informational use only. You are urged to consult with your individual business, financial, legal, tax and/or other advisors with respect to any information presented. Synchrony and any of its affiliates (collectively, "Synchrony") makes no representations or warranties regarding this content and accept no liability for any loss or harm arising from the use of the information provided. All statements and opinions in this video are the sole opinions of the interviewee. Your receipt of this material constitutes your acceptance of these terms and conditions.