July 25, 2019, 7:00 AM EDT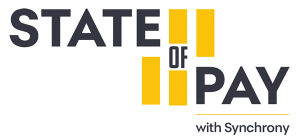 Go Big By Looking Small
Unlocking the Value of Local Insights
Location, location, location. The defining adage of the real estate industry has made its way to retail, though these days location is more about knowing where customers are heading rather than opening up shop where they are. Retailers large and small are using cutting-edge technology and tools to help them better understand their markets through looking at granular data like individual shopper preference, time of purchase and demographic information. Using big data to drive local success is transforming how business gets done.
Walter Johnson, Vice President, Synchrony Connect Consulting, has worked with Synchrony retail partners to uncover data that helps improve their localized business strategies. He and his team have identified a few key things that every business looking to better serve their local footprint may want to consider.
Take Stock of Your Environment
It's critical to examine your market on a holistic level. Understanding who lives, works, plays and shops in the community where you're operating can go a long way in making sure that you're bringing the right products and approach to the table. That means taking a look at demographic data, understanding local consumer preferences and analyzing the prices and margins of other retailers.
Sports apparel retailer Fanatics analyzes social media posts to better understand how shifting allegiances to regional sports teams will impact its sales. Their cloud-based e-commerce platform ranks the popularity of its products based on real-time news about players and teams, including things like injuries, trades and winning streaks. Fanatics was even able to deliver championship gear to long-suffering Chicago Cubs fans via an innovative, on-demand partnership with Uber, minutes after the team won their first World Series in 108 years in 2016. You can't afford to be generic; all retail is local.
Use data to take advantage of your market's low-hanging fruit. Leveraging localized information can be a straightforward and efficient way to transform window-shoppers into loyal customers. Johnson's group at Synchrony helped an electronics retailer determine that shoppers in Miami preferred side-by-side refrigerators while those in Washington, D.C. liked bottom-freeze ones. It's the kind of insight that can get lost among the noise, but is key to getting a leg up on the local competition.

Don't Be Scared of Change
Johnson encourages retailers to use local markets to experiment and explore how they do business in different markets. Think of it like a science experiment: By having a group of similar stores act as a "control group," business owners can see how different permutations of their operation impact their bottom-line. Don't be afraid to take chances and throw in a curveball here and there. The introduction of new variances is a great way to keep you on your toes.
By harnessing the power of data retailers can transform the way they do business. At last, technology is capable of properly analyzing minuscule data points that can yield huge results. Historically, retail was all about where you put your store. Now it's all about insights, insights, insights.
For more insights on the new, now, and next in commerce, payments, and technology, click below to learn more.
LEARN MORE FROM STATE OF PAY
This content is subject to change without notice and offered for informational use only. You are urged to consult with your individual business, financial, legal, tax and/or other advisors with respect to any information presented. Synchrony and any of its affiliates make no representations or warranties regarding this content and accept no liability for any loss or harm arising from the use of the information provided. Your receipt of this material and/or participation in this presentation constitutes your acceptance of these terms and conditions.
© 2019 Synchrony Bank