March 22, 2022, 12:45 PM EDT
3 Top Small Business Retail Payment Trends: 2022 Edition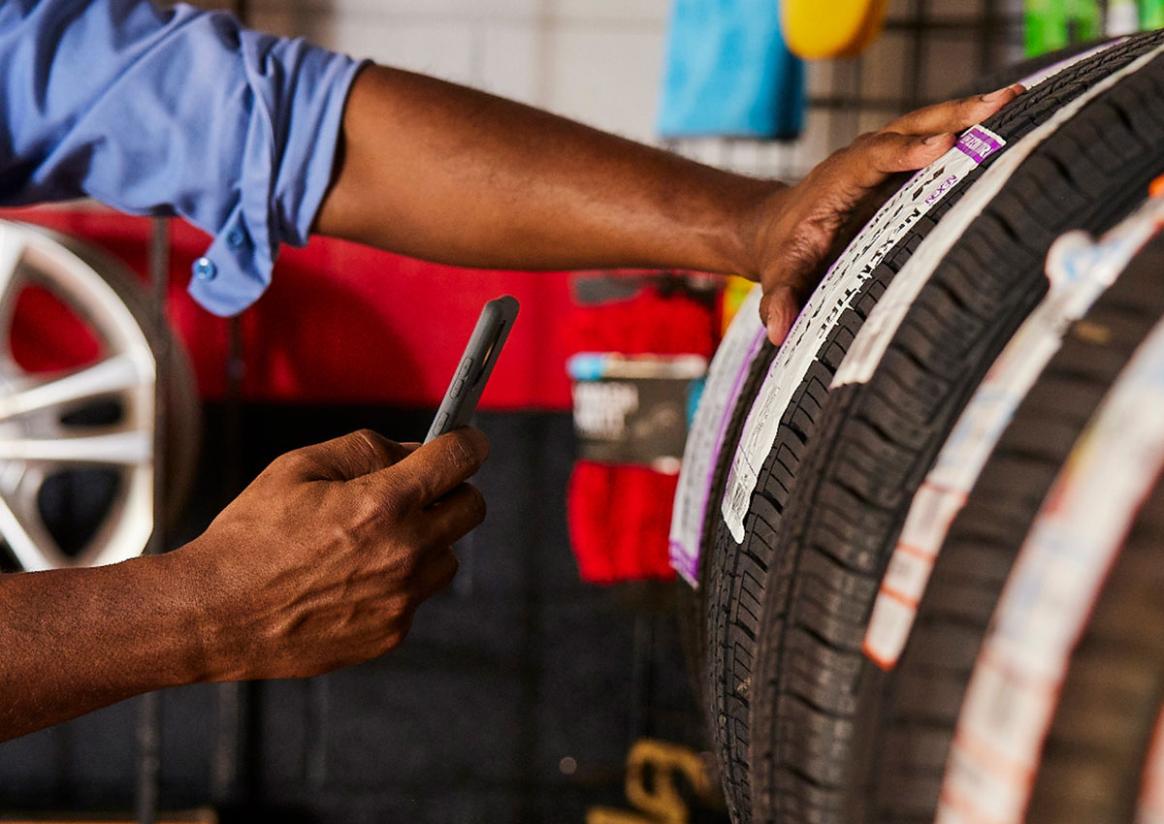 Insights from Curtis Howse, Executive Vice President and Chief Executive Officer, Home and Auto, at Synchrony
Small businesses can't just press "pause" when new technologies emerge or as trends and external conditions change. So often, retailers must adjust their approach mid-stride, and deciding on your next step can be a challenge.
Innovation has taken center stage. With advancements in machine learning and AI, businesses of all sizes can readily adapt to evolving customer preferences and behaviors.
Here are the top trends I think small to mid-sized businesses should watch this year and consider what may be useful to your own business.
1. Customers are looking for payment flexibility
More than ever, shoppers are looking for flexibility, including in how they pay for things. More than one-third of shoppers say they are more likely to seek out alternative financing options now vs. two years ago (Synchrony Major Purchase Study 2021).
Consumers expect choice: flexible payment options that support budgeting in a simplified checkout experience. Partners want to grow their customer base and increase average order value (AOV) while offering customers more ways to pay.
In a December 2021 Synchrony Market Insights research paper, we found that roughly one-in-five shoppers say they would want to make all their purchases using an installment plan, and "Buy Now Pay Later (BNPL)" options, more so among younger consumers.
This expectation for more options is a perfect fit for Synchrony SetPay. And even "Buy Now Pay Later" isn't "one size fits all." Our new SetPay 'pay in 4' option lets customers buy what they want today and pay in four interest-free payments over six weeks. SetPay also offers longer-term payment options ranging from 3 to 84 months.
And it's not just about closing the sale or increasing the average order value; BNPL is having an impact on customer loyalty. The December 2021 Market Insights showed that point-of-sale installment users who initially became aware of the service while making a purchase online returned to the same retailer where they first used the installment product.
2. Express checkout options will grow
From selecting the items they want to how they buy them, ease and convenience continue to be top of mind—and importance—to customers. The checkout experience is no exception, and like so many things in our world, the pandemic has made its impact.
A Synchrony tracking study* showed that digital wallet and contactless credit card usage has grown significantly since the beginning of the pandemic, and contactless capabilities can help drive these cards to "top of wallet." An eMarketer 2021 survey found that due to its ease of use, nearly two-thirds of consumers surveyed (63%) say they plan on using their contactless payments permanently.
If you're like me, you watched the Big Game not just for the plays, but for the commercials. If so, you would have seen the Sam's Club ad featuring Kevin Hart. That "Scan & Go" technology showcased is a great example of express checkout in a retail setting.
This desire for express checkout isn't just at brick-and-mortar stores, but online as well. At Synchrony, we're committed to partnering and investing in companies that make the shopping experience easier, reduce cart abandonment and help our partners digitally transform. We recently announced our investment in Skipify, giving our partner merchants the ability to offer an instant, one-tap checkout experience. Faster checkout isn't just a better customer experience—it can help drive sales. In fact, Skipify reports about a 30% increase in sales conversions.
3. Computer Vision ushers in a New Era of Customer Convenience
Computer vision is the artificial intelligence technology that enables computers to "see" and understand the content of digital images, like pictures and videos. This is the tech used in familiar innovations you've already heard of, like self-driving cars and even the Face ID used to unlock your phone. But there are some interesting uses for retailers as well.
Shoppers are expecting the convenience and immediacy of online shopping in brick-and-mortar stores. With autonomous checkout technology, customers can skip the cashier and pay using an app. The benefits are obvious: no more waiting in line or running every item across a barcode scanner. They can just select their items and leave the store. It's a faster, simpler and hassle-free process.
Will Glaser, founder and CEO at Grabango, an enterprise platform and mobile app that lets you skip the checkout line says, "Without any uncertainty, computer vision is the technology of this decade. It's the most powerful piece of technology that we have in our hands that's not yet been fully implemented."
Checkout-free stores are a win-win for customers and retailers. In addition to generating cost savings, this technology can also boost revenue. When the register bottleneck is removed, stores can serve more people at a time, which helps increase revenue. And leaving the store without waiting in line? That's likely to create loyal, repeat customers.
Empowering You and Your Customers
All of these products are about customer experience—reducing friction and offering your customers ways to choose how they want to pay and make it easier to do so—increasing sales and encouraging shoppers to return again and again.
Whether it's the latest in ways to pay, or tools to make your customer's experience easier, retail is always changing—but your goals stay the same. Because Synchrony offers more ways to pay and making customer transactions easy is good for business—no matter what trend is next, we're committed to helping everyone say "yes" more often.
Synchrony empowers small and mid-sized businesses with the insights and expertise you need to serve your customers and drive growth. To learn more about working with Synchrony, contact us.
*December 2021 Synchrony Market Insights Research